COMPANY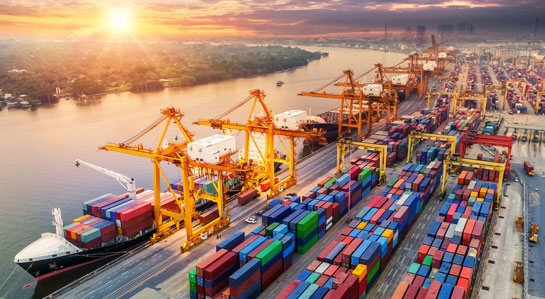 Importing goods into the US can be a difficult process for new importers and sometimes even for the most experienced. CWG Customs Broker serves as your advocate in the world of international trade. It is our job to know the laws and to work with US Customs to ensure full compliance is met and all documentation is accurate. CWG's goal is to ensure every shipment is handled with great care and reaches its final destination in a timely manner.
ABOUT THE FOUNDER
Cathy Wilderspin-Gayle is the president and founder of CWG Customs Broker. She grew up under the tutelage of her mother, Betty Wilderspin, who in the 1970s, became one of the first licensed female customs brokers at the port of Dallas. As a licensed customs broker since 2001, Cathy brings more than industry knowledge and experience to the table. She offers peace of mind to a variety of clients who know their shipments will be taken care of quickly and efficiently. It is her attention to detail and tenacious spirit that separates her from other customs brokers.
Over the years Cathy has managed the import process for a wide range of goods. CWG Customs Broker has become one of the few customs broker firms specializing to serve the aircraft industry. This service provides inbound and outbound clearance of aircraft, which includes executing the documentation and coordination between all entities involved. Regardless of the commodity, CWG Customs Broker values all relationships and understands the importance of communication. When you contact CWG Customs Broker, you are speaking with an experienced customs broker and logistics specialist.
Discover the difference when you work with CWG Customs Broker.
---
"I have been working with Cathy on ferry flights requiring USA import and export since 2014 and CWG's service is second to none. This is reflective by the fact CWG works with many of the world's airlines and aircraft lessors on regular repeat trips and I am confident Cathy will get the job done."
– Matt Gee, Director of Operations
Six West